Mounds View High School
Class Of 1964
MOUNDS VIEW HIGH SCHOOL Class of 1964
Happy Hour...Oct. 8th, 2019 & Nov. 12, 2019
(2nd Tuesday of the month-4:00 PM)
GREEN MILL RESTAURANT PATIO 1000 Gramsie Rd, Shoreview, MN
(Wives and classmate partners are welcome!)
Tom Traughber, once again, took some great pics at our Reunion: THANKS TOM!
See them: (http://link.shutterfly.com/3jvZ75IKa0 ) or on our 55th Reunion Link (top left)
Friday's Meet and Greet!
Steve Dahlgren & Mark Erickson
Mary Gebhard (Harper) ,Leif Hartmark, Diane Goserud (Anderson)
Grady & Greg Davis
Kathy Kapaun (Weisner), Tom Winiecki, John Sopkowiak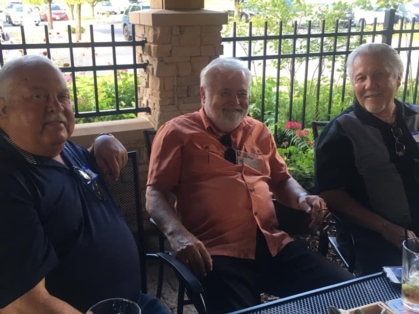 Ron Payne, Steve Erickson, Gary Lattin
AND THE...MVHS 55TH REUNION...
Just a few pictures...
Diane Goserud, Carol Ann Johnson, Jacci Stahl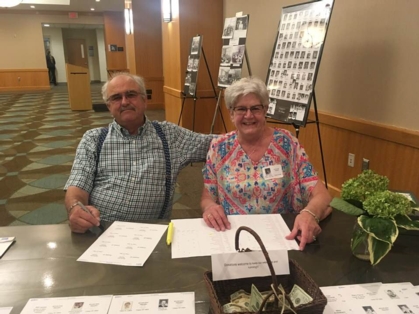 Sharon Linke and hubby Jerry
Virginia Paron & Jeff Poehler
Claudia Carley and Tom Montain
Rick Winters and Tom Taylor
John Abbott and Ron Payne
Virginia Paron, Gary Rolli & Mary Gebhard
Gary Lattin & Les Gagner
Dale & John Sopkiowiak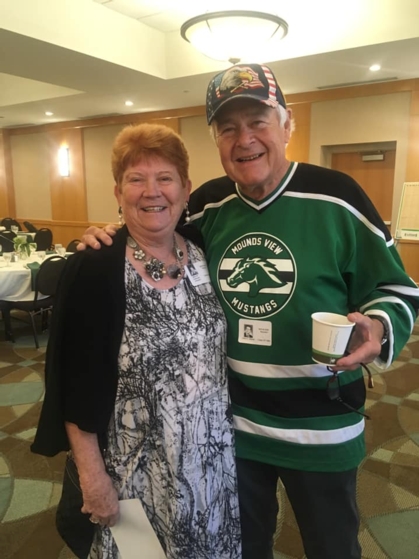 Mary Gebhard and John Abbott
Bunni Entminter and Jim Flink
Tom Booth and Don Beach
Deanne Raw, Karen Opsahl & Idelle Sabes
Kathy Kapaun and Don Beach's wife
Joyce Lindgren, Jim Hoskins, Harvey Lindeman
WHAT'S NEW?
Share it with your classmates!
******************
Our '64 Vista can be viewed by clicking:
https://www.dropbox.com/sh/2ycmogua89zujj5/AAAvkagOMPy1huFGjepukbTDa?dl=0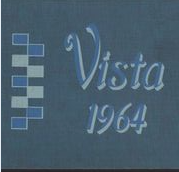 After clicking the Dropbox Icon, you will be asked to login. YOU DO NOT NEED TO LOG ON, just reply at the bottom of the login box where it says "No thanks, just view the files.")
Special thanks to Bill Koentopp and his son, Tom Koentopp!
********
CONGRATULATIONS TO US!!! 50% of our classmates have joined our website!!!!


View our 50th Reunion DVD HERE.

50th Reunion Stroll Video Click to WATCH