Mounds View High School
Class Of 1964
MOUNDS VIEW HIGH SCHOOL Class of 1964
NOTE: Out of state classmates. When making a reservation at Best Western Plus Hotel at 651-482-0402 -- ask for a room in the "MV Class of 46-55 Year Reunion" group block; rooms in this block will be held at a group rate until August 2nd!
Hey! Ladies & Gentlemen...It's time to.....
and register for our MVHS 55th Reunion Party:
Saturday, August 24th - 4-11 PM
Shoreview Community Center, 4580 Victoria St. N., Shoreview, MN
$40 per person
Italian Pasta Bar, (Cash Liquor Bar) LIVE Auction!!
50s'-60's Music...The Arcades LIVE@8PM with a separate quiet space for "catching up" conversations!!!
!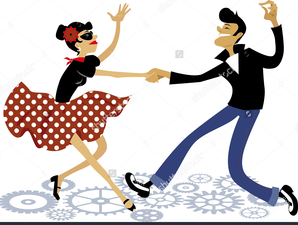 CLICK THE TOP CENTER OF THE PAGE: MVHS 55TH REUNION. (THIS IS YOUR REGISTRATION LINK)...You can, also, donate to our reunion while registering!
Please, contact Jacci (jacco46@gmail.com or (651) 303 4667) for any items/services you would like to donate to our Live Auction, with Auctioneer John Abbott (Names of all donors, including money donations, will be recognized at the reunion.)
ALSO, we would like your personal favorite MVHS photos of homecoming, prom, graduation, senior picnic, theatre, etc. Email or call Jacci by Aug. 1st.
There will be a MEET & GREET at the Green Mill Restaurant Patio ( 1000 Gramsie Rd., Shoreview) on Friday, August 23rd, starting at Happy Hour- 3PM to Whenever...at classmate's expense.
(YOU CAN REGISTER FOR MEET & GREET ON OUR REGISTRATION LINK OR YOU CAN JUST SHOW UP! )
Here's who's planning on attending the 55th Reunion, so far!
Bartelt (Gaylord), Gail/Beach Donald/Bourdeaux, Kenneth/Cole, Charles/Eager,Terrie (Hata Rianah)/Entsminger, Bonita/Gagner, Leslie/Gebhard (Harper), Mary/Goserud (Anderson), Diane/Heine, Dennis /Holden (Swan-DeLong), Betty/ Hoskins, James/Jackson (Wimer), Diane/Johnson (Nelson), Carol/ Kremer, Allan/ Lindeman, Harvey/Linke (Kuehn), Sharon/Miller (Cable), Paula/ Montain, Thomas/Payne, Ronald/Poehler, JeffSopkowiak, John/Sparks, Robert/Stahl (Krebsbach), Jacci/Stavnes (Traughber), Kristin/Turner (Oleson), Sherry A.
Here's who's PROBABLY planning on attending, so far!
Booth, Thomas/Carlson (Woods), Gail/Farrell (Cramer), Sheila /Kapaun (Weisner), Kathleen/
Mules (Radke), Tamara/Olson, Dennis/Saar, David/Stedman (Begich), Ann
Next....Happy Hour...July 9th, 2019
(2nd Tuesday of the month-4:00 PM)
GREEN MILL RESTAURANT PATIO 1000 Gramsie Rd, Shoreview, MN
(Wives and classmate partners are welcome!)
WHAT'S NEW?
Share it with your classmates!
Vietnam Veterans Memorial Replica, 'The Wall That Heals,' Coming to Stillwater
The 375 feet long replica of the Vietnam Veterans Memorial, The Wall That Heals will be showcased at The Old Athletic Field in Stillwater, sponsored and hosted by The Stillwater Eagles.It will be open to the public 24/7, starting July 25-July 28.
******************
Our '64 Vista can be viewed by clicking:
https://www.dropbox.com/sh/2ycmogua89zujj5/AAAvkagOMPy1huFGjepukbTDa?dl=0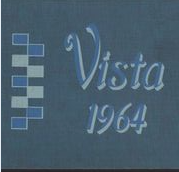 After clicking the Dropbox Icon, you will be asked to login. YOU DO NOT NEED TO LOG ON, just reply at the bottom of the login box where it says "No thanks, just view the files.")
Special thanks to Bill Koentopp and his son, Tom Koentopp!
********

View our 50th Reunion DVD HERE.

50th Reunion Stroll Video Click to WATCH