Mounds View High School
Class Of 1964
MOUNDS VIEW HIGH SCHOOL Class of 1964

SAME TIME, SAME PLACE
( 1st annual mini-reunion)
GREEN MILL RESTAURANT PATIO (LOOK FOR MVHS BANNER)
1000 Gramsie Rd, Shoreview, MN
​ SATURDAY, AUGUST 26TH, 2017
2-6 pm Happy Hour
food and refreshments available for purchase
For out-of-town classmates, MVHS group room rate on both hotels, Best Western Plus/Shoreview & Hilton Garden Inn/Shoreview is $129.00. (Reserve early, this is the first weekend of the MN State Fair!)
*Reservations: Hilton Garden Inn/Shoreview: (651) 415-1956
Best Western Plus/Shoreview: (651) 482-0402
RSVP on our Message Forum...
************
It is with the greatest of saddness, I deliver the recent news of the passing of Janice Horton Plessas. Jan. 4, 1946-July 20, 2017
See In-Memory Classmates Link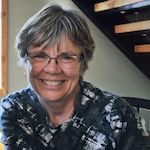 **********

New Classmate Related "Sitings and Buzzzzz...."
Jacci Stahl Krebsbach has hosted her neighborhood's July 4th Kiddie Parade & Potluck the past 37 years...This year, children of MVHS Classmates, who live in the neighborhood, attended.... Bill Koentopp's son & Bonita (Bunny) Entsmernger's daughter "showed up"....as did Bunny, herself, and Gary Hassell, who visited with owners of his former house.
Gary Rolli continues to improve with therapy and is expected to have a full recovery. He is planning on attending our Aug. 26th 1st annual "mini reunion"....
Wanted: fun MVHS Classmate Sitings or "Buzz"!
We remember...............this as both the Wagon Wheel AND Lindey's - it is still there in the same location!!!!
We need to talk about Lindey's Prime Steak House Minnesota in Arden Hills. Have you been here?! A short distance from Bethel University, Lindey's isn't just a throwback to a northwoods, 1950's supper club - it IS a northwoods, 1950's supper club. The location, a product of those begotten years, with it's mid-century cabin decor, knotted-cedar paneling, and stone fireplace hasn't changed much in more than half a century.
So the story goes, Lewis Walter "Lindey" Lindemer spent years trying to find a Minnesota restaurateur, from Stillwater, Minnesota to Shakopee, who would serve his steaks in their establishments. He finally found favor it Heinei Borndale, owner and operator of the Coronodo Café and the Rathskeeler (in the basement), on the corner of University and Snelling in St. Paul. When the Wagon Wheel, a tucked away eatery on the side of a hill in Arden Hills came up for sale, he jumped at the chance to open his own restaurant. Paying $200 cash as a down payment, Lindey's was opened in the spring of 1961. Today, Lindey's is family owned and run by the second generation of Lindemer's. Still serving up those steaks, prepared with the exact recipes created by Lindey himself almost 60 years later.
Their menu is unlike the rest - refreshingly simple. With a slogan and web address like "the place for steak," it doesn't come as much surprise that your choice is steak, steak, shrimp or steak. And I'm not exaggerating. At dinner, you can get Lindey's special sirloin, prime sirloin, broiled shrimp, or prime chopped sirloin. Each coming with salad and specially blended dressing, a greaseless hash-browned potato platter, toasted garlic bread, and sweet pickled watermelon rind. They have Muddy Paws cheesecake or one of their alcoholic "ice cream drinks" for dessert!
Many patrons have been going to Lindey's at least once a year, for their whole life. I know, because as soon as I mention Lindey's, the gushing begins about their birthday club. Sign up for their birthday club and list and every year you will receive a postcard in the mail for $25 off your meal, turning even first time visitors into regulars.
Link: https://mnbucketlist.com/2017/06/17/lindeys/
Arden Hills, Minnesota
We remember....WDGY!
Bill Diehl was the emcee when the Trashmen played at the Shoreview Roller Rink
Longtime Pioneer Press columnist and 'Rajah of the Records' Bill Diehl dies at 91
William Franklin Diehl always considered himself a newspaperman, first and foremost. But his 53-year tenure covering entertainment for the Pioneer Press…
TWINCITIES.COM
Summer of Love Celebration
This season marks the 50th anniversary of that legendary "Summer of Love," when throngs of American youth descended on San Francisco to join a cultural revolution.
Thinking back on 1967, Bob Weir of the Grateful Dead recalls a creative explosion that sprouted from fissures in American society. That summer marked a pivot point in rock-and-roll history, he says, but it was about much more than the music.
"There was a spirit in the air," said Weir, who dropped out of high school and then helped form the Grateful Dead in 1965. "We figured that if enough of us got together and put our hearts and minds to it, we could make anything happen."
San Francisco, now a hub of technology and unrecognizable from its grittier, more freewheeling former self, is taking the anniversary seriously. Hoping for another invasion of visitors, this time with tourist dollars, the city is celebrating with museum exhibits, music and film festivals, Summer of Love-inspired dance parties and lecture panels. Hotels are offering discount packages that include "psychedelic cocktails," ''Love Bus" tours, tie-dyed tote bags and bubble wands.
The city's travel bureau, which is coordinating the effort, calls it an "exhilarating celebration of the most iconic cultural event in San Francisco history."
One thing the anniversary makes clear is that what happened here in the 1960s could never happen in San Francisco today, simply because struggling artists can't afford the city anymore. In the Haight-Ashbury neighborhood, which was ground zero for the counterculture, two-bedroom apartments now rent for $5,000 a month. San Francisco remains a magnet for young people, but even those earning six-figure Silicon Valley salaries complain about the cost of living.
In the mid-1960s, rent in Haight-Ashbury was extremely cheap, Weir, now 69, told The Associated Press.
"That attracted artists and bohemians in general because the bohemian community tended to move in where they could afford it," he said.
During those years, the Grateful Dead shared a spacious Victorian on Ashbury Street. Janis Joplin lived down the street. Across from her was Joe McDonald, of the psychedelic rock band Country Joe and the Fish.
Jefferson Airplane eventually bought a house a few blocks away on Fulton Street, where they hosted legendary, wild parties.
"The music is what everyone seems to remember, but it was a lot more than that," said David Freiberg, 75, a singer and bassist for Quicksilver Messenger Service who later joined Jefferson Airplane. "It was artists, poets, musicians, all the beautiful shops of clothes and hippie food stores. It was a whole community."
The bands dropped by each other's houses and played music nearby, often in free outdoor concerts at Golden Gate Park and its eastward extension known as the Panhandle. Their exciting new breed of folk, jazz and blues-inspired electrical music became known as the San Francisco Sound. Several of its most influential local acts, the Grateful Dead, Jefferson Airplane, Big Brother and the Holding Company, which launched Joplin's career, shot to fame during the summer's three-day Monterey Pop Festival.
One song in particular served as a national invitation to hippies across the land. "San Francisco (Be Sure to Wear Flowers in Your Hair)," written by John Phillips of the Mamas & the Papas and sung by Scott McKenzie, came out in May 1967. It bolted up the charts and was used to help promote the Monterey festival that June.
"Every fantasy about the summer of '67 that was ever created "peace, joy, love, nonviolence, wear flowers in your hair and fantastic music" was real at Monterey. It was bliss," said Dennis McNally, the Grateful Dead's longtime publicist and official biographer who has curated an exhibit at the California Historical Society that runs through Sept. 10.
The exhibit, "On the Road to the Summer of Love," explains how that epic summer came about and why San Francisco was its inevitable home. McNally uncovered 100 photographs, some never seen publicly, that trace San Francisco's contrarian roots to the Beat poets of the 1950s, followed by civil rights demonstrations and the Free Speech Movement at the University of California, Berkeley in the early 1960s.
The national media paid little attention to San Francisco's psychedelic community until January 1967, when poets and bands joined forces for the "Human Be-In," a Golden Gate Park gathering that unexpectedly drew about 50,000 people, McNally said. It was there that psychologist and LSD-advocate Timothy Leary stood on stage and delivered his famous mantra: "Turn on. Tune In. Drop out."
"After the media got hold, it just exploded," McNally said. "Suddenly, a flood descends on Haight Street. Every bored high school kid and that's all of them is saying, 'How do I get to San Francisco?'"
An exhaustive exhibit at San Francisco's de Young museum, "The Summer of Love Experience," offers a feel-good trip back in time. There's a psychedelic light show, a 1960s soundtrack and galleries with iconic concert posters, classic photographs and hippie chic fashions worn by Joplin, Jerry Garcia and others. It runs through Aug. 20. (Article by Jocelyn Gecker)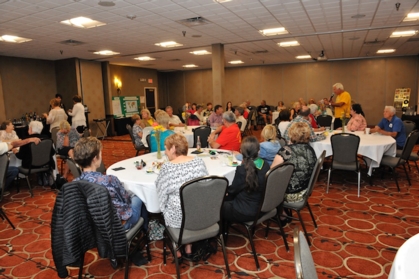 Click Here to to see 70th Birthday Party Photos or direct link below: http://share.shutterfly.com/action/welcome?sid=0AcOGTNm3cNGToY
Thanks to photographer, Tom Traughber!
Our '64 Vista can be viewed by clicking:
https://www.dropbox.com/sh/2ycmogua89zujj5/AAAvkagOMPy1huFGjepukbTDa?dl=0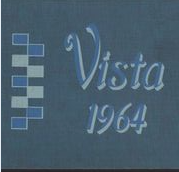 After clicking the Dropbox Icon, you will be asked to login. YOU DO NOT NEED TO LOG ON, just reply at the bottom of the login box where it says "No thanks, just view the files.")
Special thanks to Bill Koentopp and his son, Tom Koentopp!
********

View our 50th Reunion DVD HERE.

50th Reunion Stroll Video Click to WATCH