Mounds View High School
Class Of 1964
MOUNDS VIEW HIGH SCHOOL
Class of 1964

View our 50th Reunion DVD HERE.

Jim Novak's post on Facebook: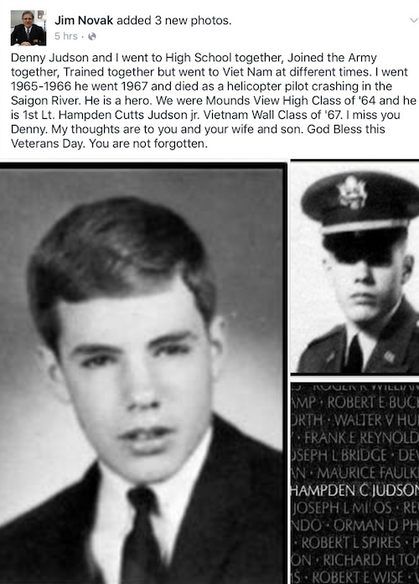 SAVE THE DATE....
Our MVHS Class of '64 Birthday Party will be Sat. August 27th, 2016 at the Shoreview Community Center Pavilion.
HERE IT IS!
Last year's 50th Reunion
Stroll Video
,

submitted
by Carol Ann Johnson Nelson

.
We've added a
WHAT'S NEW?
link to our website, allowing you to share your thoughts with classmates!
THE LATEST!
Congratulations to Mr. & Mrs. John DeLong! Betty Holden Swan married John DeLong on Nov. 14th in Oregon, where they live. We wish them a long a healthy life together!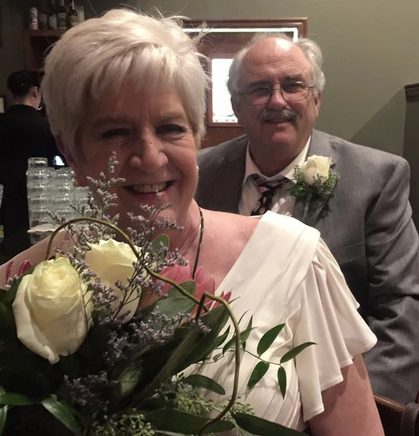 David Saar will be retiring....
To read David's tribute, click on the website below:
https://web.mail.comcast.net/service/home/~/?auth=co&loc=en_US&id=539117&part=2.2
New book gets to the heart of Minnesota's rock scene of the 1960s
Rick Shefchik's new book "Everybody's Heard About the Bird: The True Story of 1960s Rock 'n' Roll in Minnesota" covers more than just a decade's worth of homegrown music. In its own way, it also tells the story of the '60s itself, and the revolutionary changes in pop culture, media and life in general.
"Even though I lived through that era, it really kind of stuns me," said Shefchik, a former arts critic and reporter for the Pioneer Press and author of several novels. "Look at the photographs in the book. You went from the suit-and-tie era of the late-'50s to the surf era with cut-off jeans and striped shirts to the Beatles and the mod clothes and then you're in the psychedelic era. It was a furiously fast transition from style to style.It was almost like every six months you had to reinvent yourself."
Shefchik, 63, will launch the book with a party this Wednesday (Nov. 11) at Minneapolis' Electric Fetus. He'll discuss it with the help of about a dozen of the musicians he interviewed, including members of the Trashmen, the Underbeats and the Gestures.
The book draws its title from the lyrics of the Trashmen's hit "Surfin' Bird," and Shefchik opens on Jan. 31, 1964, when the band was playing the WDGY Winter Carnival Spectacular at the old St. Paul Auditorium. Police estimated 17,000 people were inside, with another 6,000 milling around outside, when the Trashmen took the stage at 11 p.m.
"Surfin' Bird" already had spent a month at the top of the WDGY and KDWB charts and stood at No. 4 on the nationwide Billboard survey. The Trashmen had heard from an inside source the song was set to move to No. 1 when the new Billboard chart came out the following day. But a new group out of England named the Beatles stole that spot with "I Want to Hold Your Hand."
Yet "Everybody's Heard About the Bird" is not about should haves, could haves and would haves. Instead, it's a meticulously researched and thoughtfully told celebration of the successes Minnesota musicians achieved in the '60s.
Growing up in Duluth, Shefchik wasn't quite old enough to see the groups live, but he followed them on the radio, while his older brother was in a band that shared bills with them.
"You'd hear the Trashmen followed by Roy Orbison or the Beach Boys," he said. "They were all of a piece."
The Trashmen loom large over the book, but Shefchik also delves deeply into about a dozen other bands and gives "more than just passing lip service" to twice that number.
"It is just scratching the surface, hitting the key groups of the era," he said. "But there were probably as many as 500 bands capable of playing a four-hour set. I may have hit 5 percent of the bands that were really good.
Shefchik knits together the various histories with looks at how radio and television were evolving, how the Twin Cities music industry blossomed and how various national acts -- from Buddy Holly to the Beatles to the Rolling Stones -- made their mark on Minnesota music.
While the music business today is vastly different from the one Shefchik covers, young musicians can still learn something from the book.
"The Trashmen had a million-selling single, but they didn't get much money from that," he said. "They made the real money from personal appearances. The Underbeats didn't have a national hit, but they were earning more than their dads.
"I think the key takeaway is to be professional and follow the patterns and habits of the bands I wrote about. They had a lot of fun, but they took it seriously and studied their craft. The reason we know about these bands today is because they worked hard at it."
Pop music critic Ross Raihala can be reached at 651-228-5553. Follow him at Twitter.com/RossRaihala.
What: Former Pioneer Press critic Rick Shefchik debuts his book "Everybody's Heard About the Bird: The True Story of 1960s Rock 'n' Roll in Minnesota" with a launch party and acoustic jam session featuring about a dozen of the musicians he interviewed.
When: 7 p.m. Wednesday
Where: Electric Fetus, 2000 Fourth Ave. S., Minneapolis
Also: Shefchik will sign and discuss the book at 7 p.m. Nov. 18 at Magers and Quinn Booksellers, 3038 Hennepin Ave., Mpls.; and 7 p.m. Nov. 24 at Subtext Books, 6 W. Fifth St., St. Paul
Do you have any recent news about a classmate? Have you spent time with a classmate lately? (Send a picture and description to my email below!)
Jeff Birch, Mystery Writer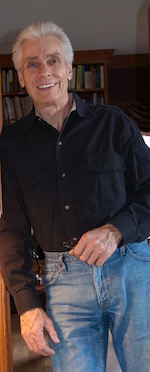 Upon my retirement a number of years ago, I began to seriously pursue writing fiction in the murder mystery/thriller genre. Writing had been a part of my life for many years with a file full of short stories. Writing novel length stories was new and exciting. With eight titles published and more on the way, I have yet to tire of the work. I can't imagine writers' block. Something interesting is always there to take from an idea to a finished manuscript.
I write eBooks and that makes me an Inde-author. I self publish with the aid of a publishing company that distributes my novels. I found the arrangement suits me well.
Prior to retirement, I enjoyed two very different career paths. I have always been interested in science and art. In early my teens, I first volunteered at the Science Museum of Minnesota. Later I was employed at various jobs in high school working first in the anthropology department and then the paleontological department. I traveled with those scientists to work on sites in Minnesota and across the West. I loved every minute of working on digs for dinosaurs in Montana and collecting fossils in various states.
Later, during my college years, I was offered a position of staff artist at the museum. I jumped at the opportunity and devoted the next twelve years to developing exhibits for the museum. I was promoted to director of exhibits supervising a staff of artists and designers in my last few years with the museum.
After fifteen years, it was time to move on. I became a consultant to start up museums in a number of communities that culminated in an offer to be the executive director of new museum of science and art in Las Vegas. My tenure lasted two years. I developed a program for them but my wife and I were living in two different states since she kept her successful business in Minneapolis. It was a difficult choice to give up the job but our relationship was more important.
Back in Minneapolis, I became employed in the commercial display industry where I worked for eleven years. I retired as vice president of the retail division for a company that has since gone out of business. That company in the division I led, designed and manufactured signature retail environment for retailers. In addition we designed and built unique store fixturing shop-in-shops.
In the end, I never strayed far from my interest in art. Throughout my life I have been a sculptor and painter and continue with those pursuits along with my writing.