Mounds View High School
Class Of 1964
WELCOME TO YOUR
MOUNDS VIEW HIGH SCHOOL
Class of 1964
WEBSITE
New Link: In Memory-Teachers

To view, download or order 50th Reunion pictures, go to MVHS 50th Reunion Link
View our 50th Reunion DVD HERE.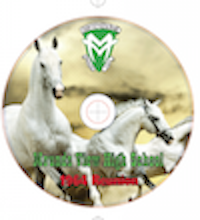 Introducing
CLASSMATES REVISITED
...
where individual classmates will be featured,
sharing an
aspect of their
"life after graduation".
This could include career/ personal accomplishments or health/other challenges, passions/adventures, retirement, etc. (We'll get to know each other better!)
Last month AFS Student Trish Habgood Wingham was featured.
Our next featured classmate: David Saar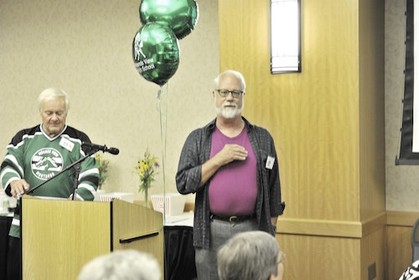 At our 50th Class Reunion, John Abbott introduced classmate Dave Saar as the 20th and most recent recipient of the MVHS Distinguished Alumni Award. This award was presented for artistic endeavor at the Mounds View High School Ceremony on June 2, 2014 at the Roy Wilkins Auditoriium in Downtown St. Paul.
Here is how Dave Saar was introduced to the 2014 Mounds View High School Graduates:
David Saar, class of 1964, was nominated by 13 of his classmates for the MVHS Distinguished Alumni Award. How fitting that he would receive it in his 50th reunion year! The Mounds View High School Distinguished Alumni Award is given in those years when an individual is nominated because he/she has given unusual service to a profession. In a few minutes, all of you will become alumni of Mounds View High School. We hope that MVHS will play an on-going role in your life as you pursue additional education and career paths.
David Saar started his career in the Drama Club at Mounds View. He was also in the Thespian Society; he was a National Thespian, a National Honor Society member and Senior Merit Award winner. David attended Valparaiso University, The University of MN and Arizona State University, where he received his Master's Degree.
In 1977, David founded Childplay, a non-profit professional touring theatre, and since then, has served as the company's Artistic Director. In 1981 Childsplay won the Outstanding New Children's Theatre Company Award from the National Children's Theatre Association.
Since that time, David Saar has won nine, that is NINE, especially significant awards; several honor his original play, "The Yellow Boat" which was based on the true story of David and Sonja Saar's son, who died at age 8. Benjamin Saar was born with hemophilia and died from complications of HIV, derived from a blood transfusion.
The play portrays the realities of his life as a hemophiliac and recipient of an HIV diagnosis. The visual and upbeat play is told through Benjamin's eyes and through his artwork.
Time constraints at graduation don't allow for a full accounting of David Saar's career accomplishments, but it's critical to mention that in 2010 David received the Medallion Award from the Children's Theatre Foundation to honor artistic excellence and Childsplay's national influence.
David remains active in children's theater, traveling often as a guest director.
Distinguished Alumni Award
In 1995, the Mounds View High School Alumni Association created a Distinguished Alumni Award program to recognize graduates for outstanding contributions to their community, society, professions or vocations.
Nominations
Nominees must have graduated at least 10 years ago.
Nominations may be made without completing an official form, but these must include a letter of support attesting to the qualifications and character of the candidate.
Judging and recognition
The panel of judges will consist of the Board of Directors of the Mounds View High School Alumni Association. Decisions will be determined by a majority vote of the panel of judges. Those selected will receive their awards at a school ceremony designed to introduce them to the community and school.
Recipients
1995 Kate Green (1968) and Paul Dye (1977)
1996 Dan Buettner (1978), Steve Buettner (1963) and Nicholas Buettner (1986)
1997 Gary Brudvig (1972) and Tom Manuel (1965)
1998 Joyce Clasen Kloncz (1959)
1999 Ellis Ohnstad, posthumously (1958)
2000 Jack Oman (1978)
2001 John Kubiatowicz (1983)
2002 Kirsten LeVander Dawson (1960)
2003 Lynda A. Morrison (1978)
2004 Dr. Steve Lentz (1975)
2006 Duane Condiff (1957) and Kristi Hawkinson Glass (1965)
2009 Heidi Collins (1985)
2011 Karen Anderson (1960) and Ted Vessey (1956)