Mounds View High School
Class Of 1964
MOUNDS VIEW HIGH SCHOOL
Class of 1964

View our 50th Reunion DVD HERE.

50th Reunion
Stroll Video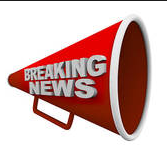 Announcing.
...
Our 70th Birthday Party
will
be outside & catered at the

Shoreview Community Center Pavilion.
(In the back yard of where we held our 50th Reunion.)
Our picnic will be Saturday, August 27th from 12:00-5:00, food served at 2:00pm.
More information will follow.
This is your party....Become involved....We welcome your ideas!
Come to our next meeting or, if you can't attend, share your suggestions with
Our next meeting: March, March 7th, 11:30 am at the Green Mill, off 694 & Lexington.
(All meetings are the first Monday of the month.)
This is your planning committee: (Please, consider joining us!)
THE LATEST!
Sadly, we have learned that our classmate, William Hill, of Spring Lake Park, MN., passed away on Jan. 22, 2016.
*****
Congratulations to David Saar!
We are very happy to share Tom Winiecki's health update:
Dear Classmates,
This is just an update on how I'm doing since my liver transplant on July 16, 2014. I am doing very well. The number of medications I have to take have been greatly reduced and blood draws are now down to every two months. My visits to the U of M are also less frequent, every six months. My medical team at the U keeps very good track of me. My wife and I are both pleased and grateful for all their care and concern.
I saw many of you at our class reunion August 8, 2014, just three weeks after my transplant. I was not allowed to hug, kiss or shake hands with anyone because of my compromised immune system nor was I to stay out too late, but I surely did enjoy seeing so many of you and reminiscing about what has happened in our lives since high school. I plan on attending our class' 70th birthday bash in August though, when I'll have more time to visit and won't have those restrictions. (I turned 70 on January 7 and my sister Dorothy turned 69 on December 29.)
When possible, I have attended memorial services for some of our classmates - the last one being Karen (Beach) Lurak on December 28. She also suffered from liver problems and the two of us talked a few times. I also try to attend memorial services of our classmates' parents.
I hope to see many of you next August,
Tom Winieck estelw@comcast.net
John (Lynne) Abbott's daughter, Artist Kristi Abbott had a MN Original Launch Party that was aired on TPT, Jan. 17th:
To view the Launch Party & TPT broadcast:
http://www.madebykristi.com/new-blog-avenue/2016/1/17/mn-original-launch-party
Leila Frogh Stritch's daughter, Kendra Stritch (First American gold medalist at International Climbing and Mountaineering Federation Ice Climbing World Cup, Bozeman, Mont., in 2014) is at the International Ice Climbing World Cup Competition Jan. 16th-17th in So. Korea. (Leila's son, Carter Stritch, is competing, also.)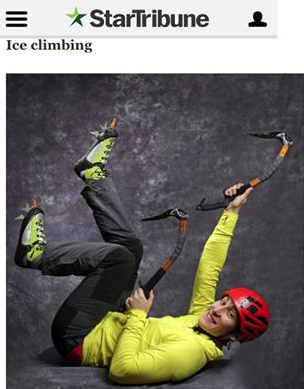 Read the article about Kendra in the Star Tribune, Jan. 8th:
http://www.startribune.com/my-outdoor-life-x2009-minnesota-prepared-her-for-ice-climbing-dominance/364543171/
**************************
CLASSMATES REVISITED.... a look at "life after graduation"
Do you have any recent news about a classmate? (Send me a picture/ description.)
Virginia M. Paron (Powell) Class Ring Mystery
Last winter, I received an interesting email on our MVHS Website:
It read...
Found MVHS womans green stone ring, initials vmp

.
....it was from a woman who graduated from De La Salle High School, (which is on Nicollet Island, Minneapolis) in 1975....she had found the ring in the sand at Lake Harriet beach sometime during her high school years; she didn't know how to contact the owner.
She had forgotten about the ring until she listened to a story on the news about a "found" high school class ring.
She believed the year inscribed on the ring was '64, but said the numbers were very small and slightly rubbed off, so it could easily have been '69.
Virginia Parron
's (Powell) initials matched; Virginia said she didn't ever remember swimming at Lake Harriet and said she had moved to California shortly after graduation. She said that she had owned a green stone class ring and didn't have it now. She suggested that we check to see if there was a class of '69 match.
Shortly after receiving the first email, I received a second email from a 1969 MVHS graduate whom thought there was someone in her class with initials VP but she didn't know the middle initial and didn't have a '69 yearbook.
The hunt to find a '69 yearbook began. But, I couldn't find siblings, of '64 classmates, that graduated in '69......
Last Spring, however, I called Mounds View High School and asked for information regarding a graduating '69 student with the initials VP. They were extremely helpful and their attendance records indicated that there was a male student with initials VP; but this was clearly a woman's ring. The only VMP, in both classes, was Virgina Paron (Powell)...The ring had belonged to her.
To make the mystery even more interesting.... I received a third email from the husband of the MVHS '69 graduate (second email) with a request to purchase the "lost and now found" ring; it seems that his '69 graduate wife had, also, lost her class ring. Although she had graduated in '69, her husband wanted to buy the ring from Virginia for his wife's birthday last summer.
Virginia did not want the ring and although "the husband" offered to buy it from the woman that found the ring, she told him he could have it and, in the future, "pay it forward" (an act of kindness to another stranger). So, the ring was mailed to the husband and he gave it to his wife (a '64 class ring} on her 64th birthday!
Thus, the Class Ring Mystery was solved...except....who had the ring from '64, when Virginia lost it, until the 70's, when it was found at Lake Harriet Beach..... almost 10 years later? Does anyone know anything about that? Hmmmmmm........
*A note to our mystery writers, Jeff Birch and Bob Hezzlewood; you might find "an idea" here (The Class Ring Mystery) for your next thriller.
DGA