Mounds View High School
Class Of 1964
In Memory-Classmates
Carol A. Scherfenberg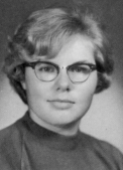 Carol A. Scherfenberg passed away Feb. 12th, 2018. Carol was a respected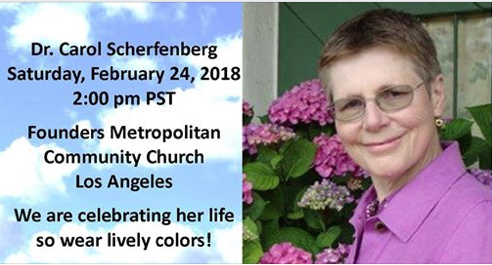 Carol Scherfenberg passed away on February 12th, 2018. She attended Northwestern University and had a medical practice in Los Angeles, CA before she retired. She leaves behind partner Bonnie Dostie, and many friends and family.
The Celebration of Life Service for Dr. Carol Scherfenberg was on Saturday, February 24, 2018 at Founders Metropolitan Community Church, Los Angeles, CA 90027

Children's Hospital Los Angeles graciously allowed attendees the use of the parking lot at Hollywood & Lyman from noon to 5 p.m. for the service.